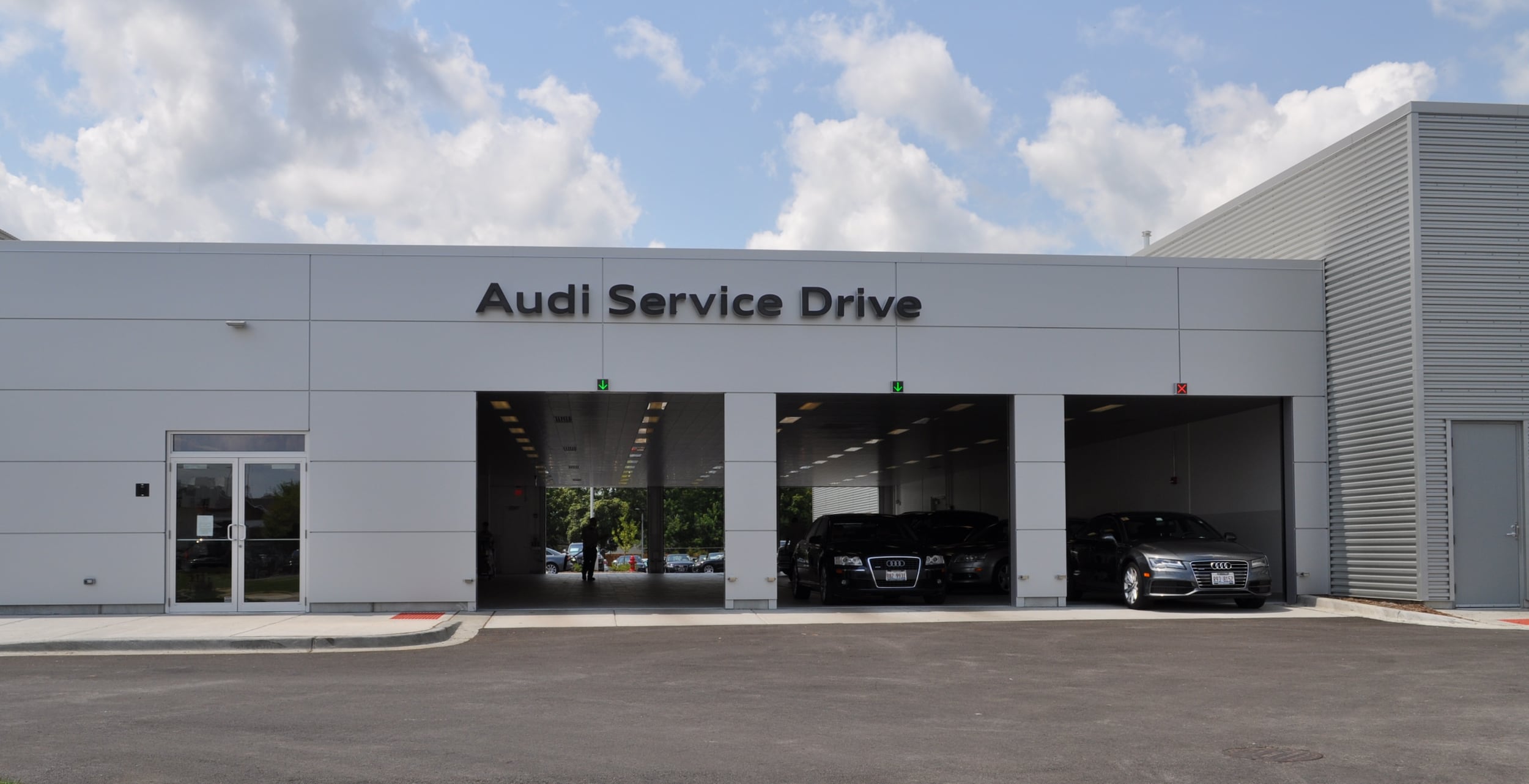 Welcome to Our Service Department at Audi Hoffman Estates
How can an Audi owner in the Hoffman Estates, IL area get auto service and repair? The service center at Audi Hoffman Estates is the preferred option for any driver that wants the best for their vehicle. 
Every Audi owner knows how special their vehicle is, and the service team at our Hoffman Estates, IL area service center agrees. Audi vehicles need a higher level of service that chain auto shops or locally-owned shops can't provide. Audi vehicles require the precision and ability of a factory-trained technician with years of experience in maintaining Audi vehicles, and our service center only staffs the best. Give your Audi the auto service it demands with our team of technicians. 
Audi Auto Maintenance Options
Any Audi owner in the Hoffman Estates, IL area can get all of their routine auto maintenance needs taken care of at our dedicated service center. Whether you're in need of an oil change or tire rotation, our team will get your Audi serviced as quickly and efficiently as possible. Our team is able to provide every service listed in your owner's manual. The difference between our service center and a chain store is that we use genuine Audi parts when replacing or servicing your vehicle. Most chain shops use generic parts, but we know that your vehicle isn't generic. 
We offer a full range of auto maintenance services to the Hoffman Estates, IL area. 
Tire services including rotation and balancing
Transmission services
Engine services
Recall repair services
Battery services
Brake inspection and replacement services
Windshield wiper replacement



Get Your Audi Repaired




In addition to Audi auto maintenance, our team is also capable of performing repair and collision services for customers in the Hoffman Estates, IL area. Driving an Audi with a warning light or body damage is completely unnecessary thanks to our hardworking team. Contact our auto service team to find the root of the problem or get your dings and dents smoothed out. We have the ability to diagnose any issues or get collision repairs done quicker and with better quality than most locally-owned or nationwide shops can, but don't take our word for it. Have a look at just a few of the repairs our team has recently completed. 






We take great pride in the fact that virtually every vehicle we receive is fixed correctly the same day. There are many factors that make this possible, but the most important reason is our employees. Beyond individual dedication, each person involved in servicing your vehicle receives specialized Audi technical training on an ongoing basis. Even our six Master Technicians, who have up to 30 years experience each with Audi, receive continuous technical training every year.
Schedule an Audi Auto Service Appointment
For your convenience, we are open Monday through Friday, from 7:00 AM to 7:00 PM, Saturday from 8:00 AM to 4:00 PM or by appointment, and offer Early Bird/Night Owl drop-off service at all other times. If necessary, we can assist in arranging alternate transportation or gladly provide complimentary shuttle service to local area restaurants or Woodfield Mall. Check out our
Service Specials
page for incredible service deals.
Contact our Audi auto service team through our website or by phone to schedule an appointment or inquire about any of our available maintenance or repair options. 
Serving Audi Drivers in Highland Park, Chicago, Morton Grove, Naperville & Westmont!