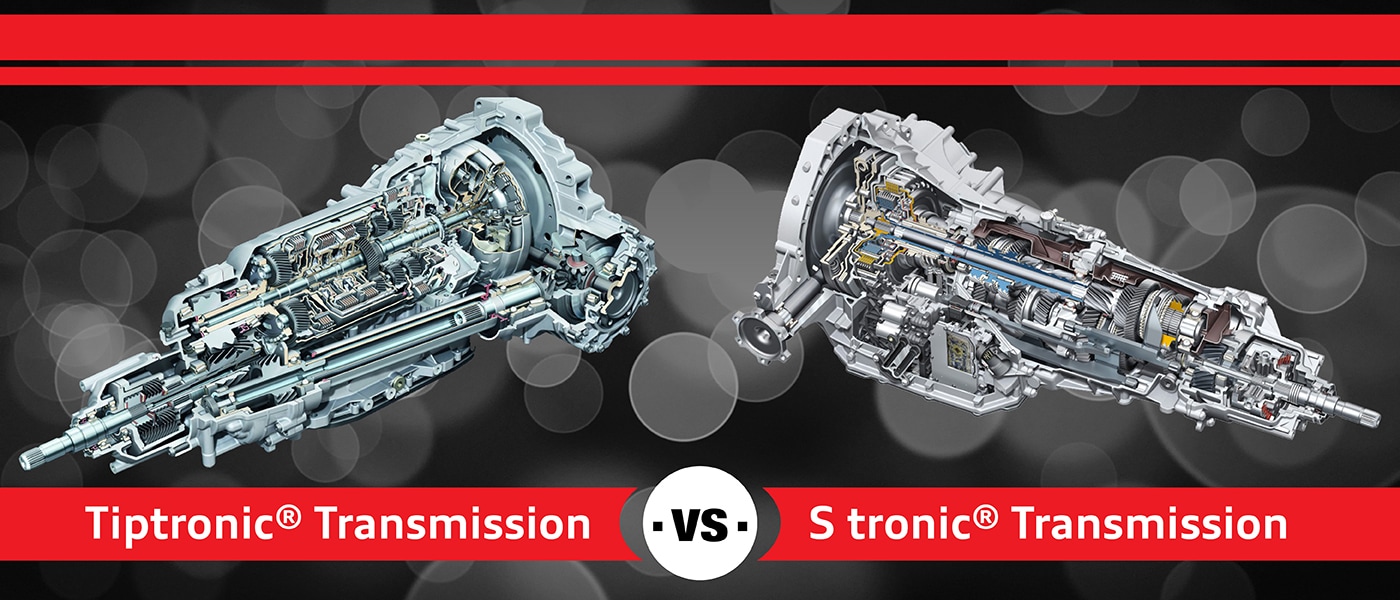 Have you been wondering what the difference is between the S tronic® and Tiptronic® Audi transmissions? The product specialists at Audi Hoffman Estates near St. Charles, IL, crafted this comparison to help you understand what each transmission has to offer. If you have any questions about the Audi S tronic® versus Tiptronic® transmission, please contact our Audi dealership at (888) 698-1441.
S tronic® Features
The six- or seven-speed Audi S tronic® dual-clutch transmission combines the sporty handling of a manual gearbox with the performance advantages of an automatic. Gear changes are made easily either in full automatic mode or in manual mode with steering wheel-mounted shift paddles, depending on the driver's preference. Since one gear is always engaged and another is pre-selected, the S tronic® Audi transmission smoothly shifts from one gear to another in less than 0.2 seconds, leading to high fuel efficiency and reduced emissions.
Tiptronic® Features
Most commonly seen in an eight-speed configuration, the Audi Tiptronic® transmission combines ultimate shifting comfort and impeccable driveability. This transmission completes all gear shifts with a minimum interruption in power flow, ensuring a flawless transition that's hardly noticed. Drivers are able to override the standard Tiptronic® automatic mode by moving the shifter into a second shift gate, increasing the braking effect of downshifting for hairpin turns and winding roads.
Model Availability
View the Audi models that are paired with each transmission below to find the exhilarating performance combination that speaks to you.
S tronic® Models
2019 Audi A3 sedan
2019 Audi S3 sedan
2019 Audi RS 3 sedan
2019 Audi A4 sedan
2019 Audi A5 sportback
2019 Audi A6 sedan
2019 Audi A7 sedan
2019 Audi A4 allroad®
2019 Audi Q5 SUV
2019 Audi A3 cabriolet
2019 Audi A5 cabriolet
2019 Audi TT coupe
2019 Audi TTS coupe
2019 Audi TT RS coupe
2019 Audi TT roadster
2019 Audi A5 coupe
2020 Audi R8 coupe and Spyder
Tiptronic® Models
2019 Audi A8 sedan
2019 Audi S4 sedan
2019 Audi S5 sportback
2019 Audi RS 5 sportback
2019 Audi Q3 SUV
2019 Audi SQ5 SUV
2019 Audi Q7 SUV
2019 Audi Q8 SUV
2019 Audi S5 cabriolet and coupe
2019 Audi RS 5 coupe