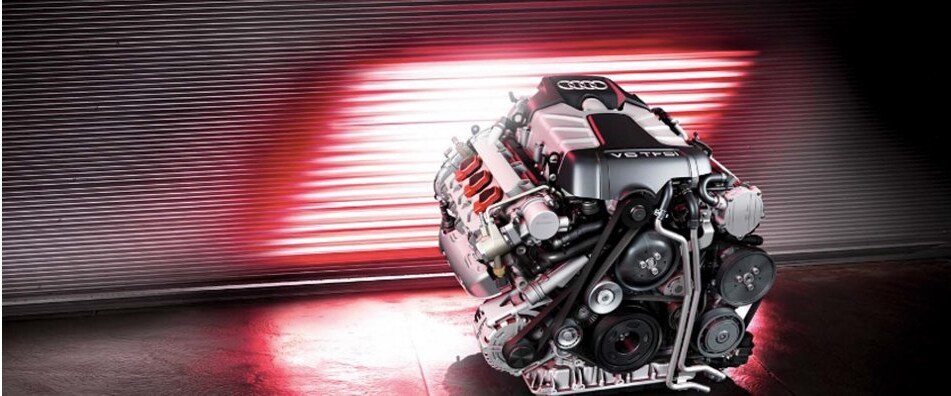 Do you need to schedule a service appointment for a misfiring engine, Audi ignition coil failure, or spark plug replacement? The team at Audi Hoffman Estates near Schaumburg, IL can help.
What is an engine misfire?
An engine misfire is a more common mechanical problem that you might think. A misfire is when the combustion cycle of your engine is interrupted, causing a sudden and severe loss of power while dramatically reducing fuel economy and increasing emissions. Untreated misfires may also cause further damage to powertrain parts.
What causes an engine misfire?
Although there are numerous reasons why an engine might misfire, the culprit is more often than not failure of the ignition coil or spark plugs. These parts experience wear and tear like any other part of your vehicle, and require regular replacement. When the spark plugs and ignition coil are worn, they cannot produce the spark to burn the fuel that powers the vehicle.
How will I know if my engine is misfiring?
You'll likely know immediately when you experience an engine misfire.  Symptoms you may experience include:
Flashing check engine light
Loud bang or popping noise
Lurching or shaking of the vehicle
Rough idle or stalling at idle
Strong gasoline smell
What should I do when my engine misfires?
When you experience an engine misfire, you should not continue to drive that vehicle. Have it towed to the Audi service center at Audi Hoffman Estates near Schaumburg, IL, where our team of experienced Audi technicians can diagnose the exact cause. We stock genuine OEM spark plugs for use in all engine repairs. Call 847-843-9900 to speak to one of our Audi technicians, or schedule an appointment in advance with our online service scheduler.