Body Styles
Audi Body Styles Explained: Sedan vs. Coupe vs. Sportback vs. SUV vs. Wagon
Audi design excellence is expressed through a variety of body styles that offer you distinctive choices when it comes to the look, feel, and comfort you're after. At Audi Hoffman Estates, we offer a selection of Audi models and trims to provide you with a range of options so you can narrow it down to the perfect Audi for you.
Search our new and previously owned inventory and take a look at our current finance and lease offers for a great opportunity. If you're ready to move forward on a purchase or lease of your favorite Audi, you can shop online right from our inventory page or visit our showroom in Hoffman Estates, IL. Contact us at (888) 698-1441 or send us a text or chat if you have any questions.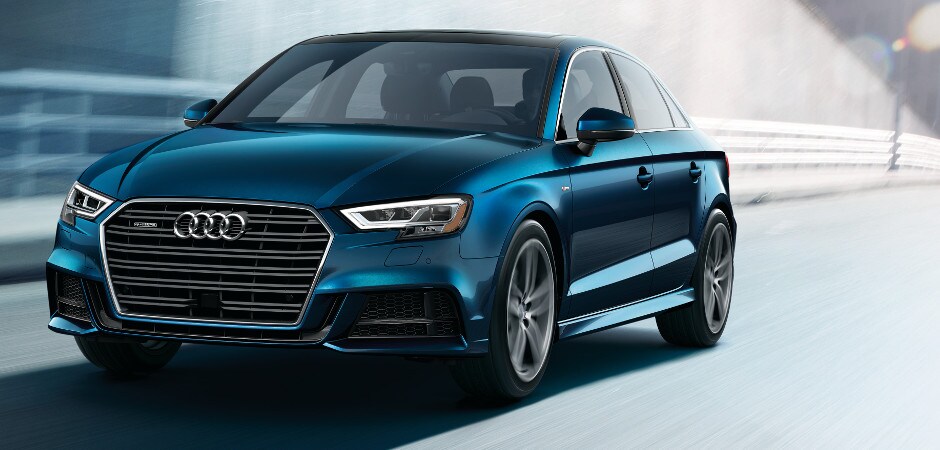 Audi Sedan
Handsome to look at and a pleasure to drive, once you're behind the wheel of an Audi luxury sedan you'll begin to feel what luxurious cruising comfort is all about. On the outside, the Audi sedan body style is classically cool with an air of sophistication and confidence. Beginning with a substantial yet stylish grille design, unique headlights, and expressive wheel designs, the sedan body type ― found on the GT, S3, S4, S6, RS3, A4, A6, A8, or S8 models ― not only looks great and offers roomy interior comfort, but it also performs like a dream.
View Sedan Inventory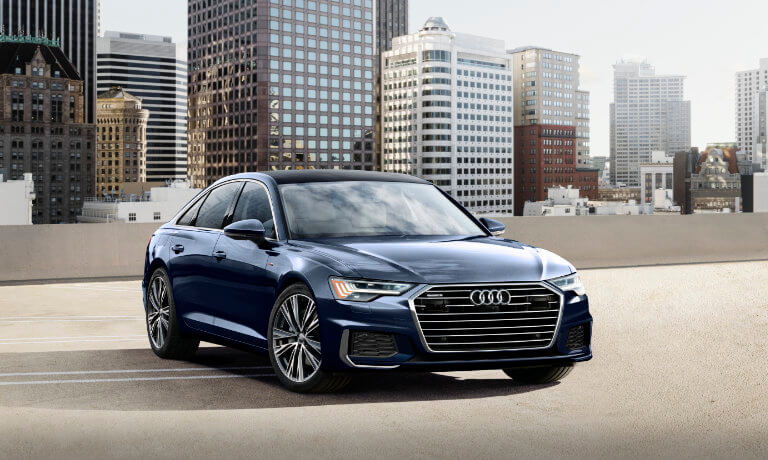 Audi Coupe
Does a sporty Coupe design say "freedom" to you? How about "athletic" ― or "spirited?" The Audi Coupe body style delivers stylish luxury with a hint of uncompromising attitude. Distinctive details on an Audi coupe include its front and rear bumpers, Singleframe® grille, and two-door design.
If you're looking for a luxury class vehicle that expresses your love of performance and agility, take a look at the Audi A5, S5, RS5, TT, or R8 Coupes.
View Coupe Inventory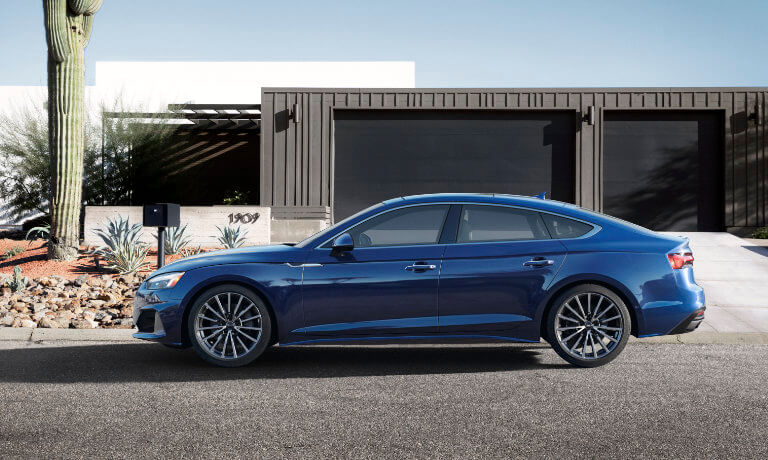 Audi Sportback
Glance at an Audi Sportback model passing you by on the road, and you're likely to think that you're watching an artform in motion. Featuring coupe-like rear styling and low rooflines, the crowd-pleasing Sportback body style is Audi design excellence at its finest ― and there are a number of international design awards that help prove it. From the A3, A5, A6, and A7 Sportbacks, to the RS5, RS7, SQ5, S5, S7, and Q3 Sportbacks, you'll have your choice of exceptional Audi engineering and performance under the hood of an extraordinarily stylish machine.
View Sportback Inventory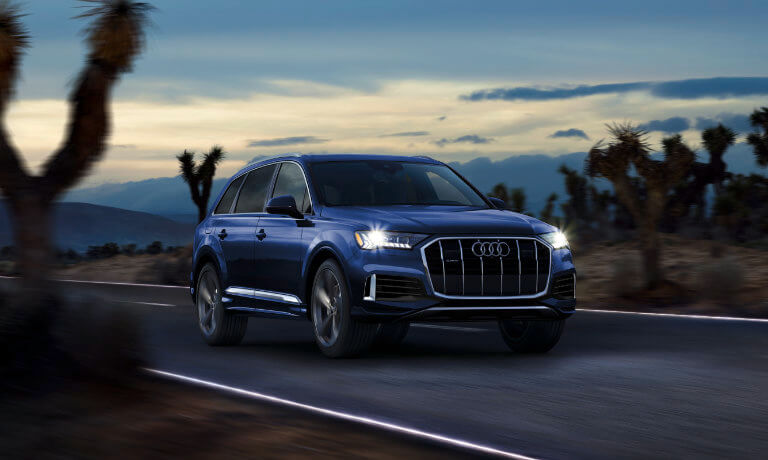 Audi SUV
Many drivers today want a vehicle that is as adventurous as they are, and the sporty utility vehicle (SUV) body type accommodates all sorts of needs. With flowing lines and an athletic stance, distinctive design details help elevate the Audi SUV to handsome status, while providing the space and functionality this popular body style affords.
As a family vehicle or preferred daily driver, Audi SUV models like the Q3, Q4, Q5, Q7, Q8, SQ5, SQ7, and e-tron® SUV deliver space and convenience when transporting kids, pets, gear, or treasure hunting finds are on your agenda. From compact to midsize models, to gas-, hybrid-, or electric-powered options, the Audi family of luxury SUVs offers dynamic styling, advanced technologies, and legendary responsive performance.
View SUV Inventory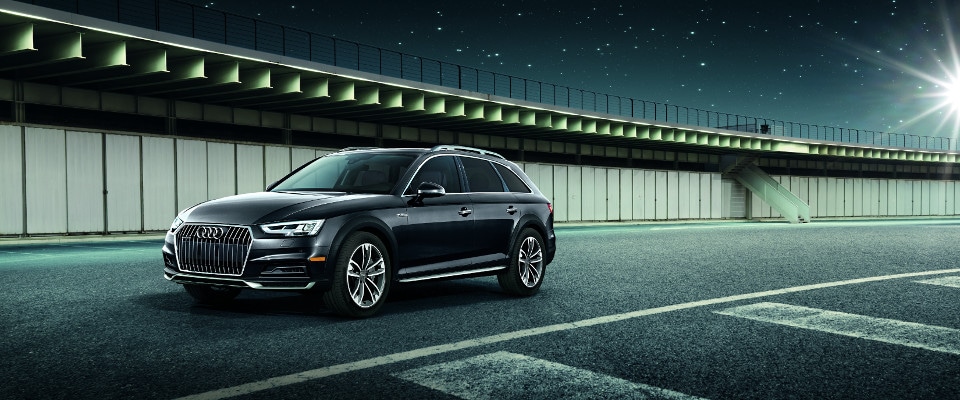 Audi Wagon
Audi excels at taking the station wagon body style and turning it into a chic driving machine. A stylish alternative to the well-represented SUV body type, a luxury Audi Wagon ― like the A4 and A6 allroad® or RS 6 ― artfully fuses sedan-like driving comfort with SUV-like interior space and utility. The sporty Avant styling adds a performance-minded attitude to the Audi Wagon's more cosmopolitan pursuits.
View Wagon Inventory