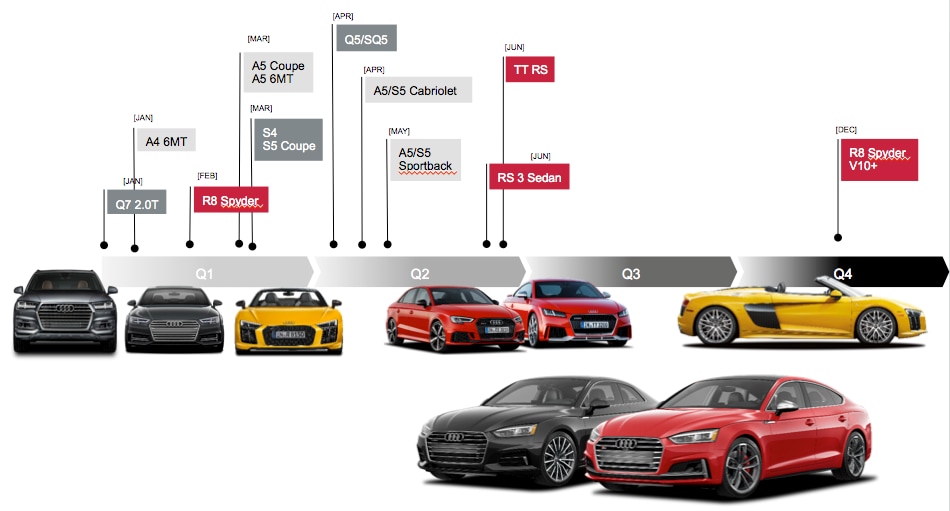 Audi's luxury sedans, coupes and SUVs have been immersing drivers in a sleek, sporty driving experience for decades. Luxurious hand crafted interiors and stunning silhouettes have been a staple of the brand since it's inception. However, what really sets Audi apart from the competition is the driving experience.

The engineers at Audi strive to deliver the highest quality vehicles, and they continue to do so with their manual transmission vehicles. Stick shift vehicles provide drivers with a host of benefits from better fuel economy to a higher level of durability. Pair these benefits with that of the classic Audi, and your driving experience becomes like none other.

2017 has been an unprecedented year of launches. Among the 16 releases for this year, four feature manual transmissions. These four are the A4, S4, A5 and S5.

These highly anticipated vehicles will be followed by more manual transmission releases in 2018. While 2018 isn't quite here yet, visit our inventory and take a look at the 2017 models to find the Audi for your lifestyle.