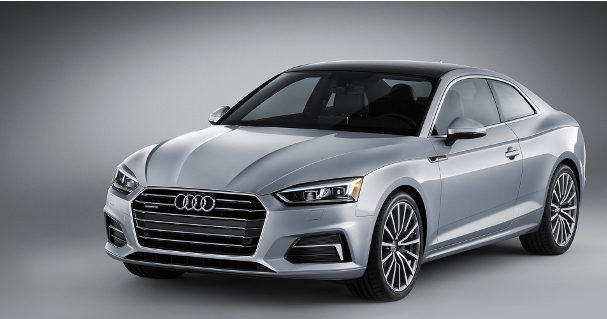 Several Audi models have been updated for the 2018 model year, while the A5 and Q5 have been totally redesigned. More features are now standard across the entire line-up, and additional sporty style enhancements are available to continue growing Audi as one of the premier luxury and performance vehicle brands in the world. You'll enjoy standard heated seats and the optional Audi Virtual Cockpit on even the entry-level A3 model. Top-level models like the A8 enjoy heated, cooled, and massaging front seats, while the Q7 now has power-operated doors.
If you plan to purchase a new 2018 Audi model, you can find the starting MSRPs below.
2018 Audi A Models
A3 cabriolet starts at $38,350 MSRP
A3 sedan starts at $31,950 MSRP
A3 sportback e-tron starts at $39,500 MSRP
A4 sedan starts at $36,000 MSRP
A4 allroad starts at $44,500 MSRP
A5 sportback starts at $42,600 MSRP
A5 coupe starts at $42,800 MSRP
A5 cabriolet starts at $49,600 MSRP
A6 sedan starts $49,700 MSRP
A7 sedan starts at $69,700 MSRP
A8 sedan starts at $82,500 MSRP
2018 Audi S Models
S3 sedan starts at $43,650 MSRP
S4 sedan starts at $51,400 MSRP
S5 sportback starts at $54,500 MSRP
S5 coupe starts at $54,600 MSRP
S5 cabriolet starts at $62,300 MSRP
S6 sedan starts at $71,900 MSRP
S7 sedan starts at $81,200 MSRP
S8 sedan starts at $115,900 MSRP
2018 Audi RS Models
RS 3 starts at $54,900
RS 7 starts at $113,900 MSRP
RS 7 Performance starts at $130,700 MSRP
2018 Audi Q Models
Q3 SUV starts $32,900 MSRP
Q5 SUV starts at $41,500 MSRP
SQ5 SUV starts at $54,300 MSRP
Q7 SUV starts at $49,900 MSRP
2018 Audi R Models
R8 coupe starts at $164,900 MSRP
R8 Spyder starts at $177,100 MSRP
2018 Audi TT Models
TT coupe starts at $43,950 MSRP
TTS coupe starts at $52,950 MSRP
TT roadster starts at $47,450 MSRP
TT RS coupe starts at $64,900 MSRP
Destination Charges
R8 model line is $1,250
All other models is $975
Ready to purchase? Click into our inventory to see what 2018 models are available, or learn more about the new line-up in our model research center. You can also call (888) 698-1441 to speak with an Audi specialist.